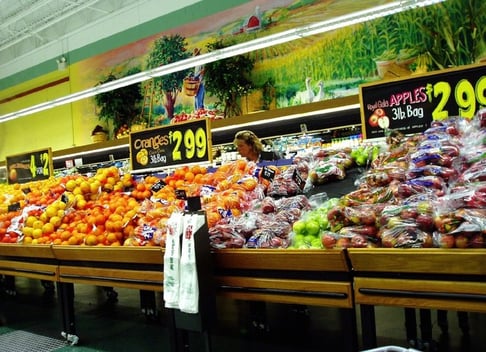 We recently came across an article released by the Wall Street Journal that takes just-in-time delivery to the next level. A Stockholm delivery service is pioneering a delivery service that delivers groceries directly to the fridge of customers.
We live in a world of guaranteed two-day shipping and just-in-time delivery. At RBW, we have even created a just-in-time service that delivers supplies to manufacturers to make the manufacturing process leaner. We call it Supplier Pull Management. A Scandinavian courier company, PostNord AB, and supermarket chain, ICA AB are currently testing the concept with 20 households in Stockholm metropolitian area.
How Does It All Work ?
Apparently, the service hinges on a new door lock technology that allows the delivery personnel to request access to the home of the client from the delivery personnel's mobile device. The customer then has the ability to grant or deny access. One Stockholm resident has this very pragmatic opinion of the service, "Maybe I wouldn't lay out my diamond ring..." she said, adding, that other people, including a cleaning lady, have access to her home when she is absent. "It's quite a controllable risk."
This new technology and service is not just beneficial to consumers. Delivery companies have something to gain as well. This new concept has the ability to improve customer service and practically eliminating missed appointments. This will make more efficient delivery rounds and cut costs for companies.
We know that cultural norms are different in the US compared to Sweden.
How would you feel about someone delivering groceries directly to your fridge when you are not home ?
Check out the original article: Delivery Service Brings Groceries to Your Fridge When You're Away
Are you a manufacturer interested in learning more about our Supplier Pull Management Service ? Let's chat...