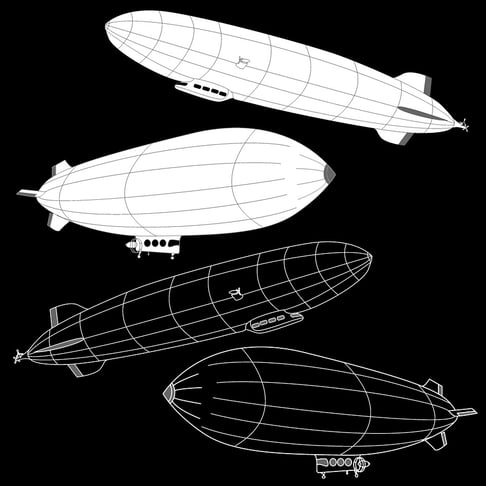 Amazon is exploring the use of giant airships to serve as mobile, flying warehouses that could help the online retail giant deliver more of its goods by drone.
You might already be familiar with Amazon's drone delivery service, which recently received a demo in Britain for the first time. But the idea for a fleet of large airships, disclosed in filings to the U.S. Patent and Trademark Office, expand on those ambitions dramatically. (Amazon.com chief executive Jeffrey P. Bezos also owns The Washington Post.)
Imagine you're at a baseball game and wanted to buy a meal or a jersey without ever leaving your seat. The system Amazon describes would allow you to place an order and receive the item within minutes. From its "airborne fulfillment centers" hovering near the stadium, Amazon would dispatch a drone with your purchase. The drone would float or glide most of the way, then turn on its propellers and navigate itself to you directly.
[Amazon makes its first drone delivery to a real customer]
While Amazon's existing goal with drone delivery is to get you your stuff within 30 minutes, airships could potentially reduce that time even further. Unlike Amazon's land-based warehouses, which by definition can't move around, airborne fulfillment centers could respond to surges in demand even before they occur, according to the patent filing.
To read the full Washington Post article written by Brian Fung click here.