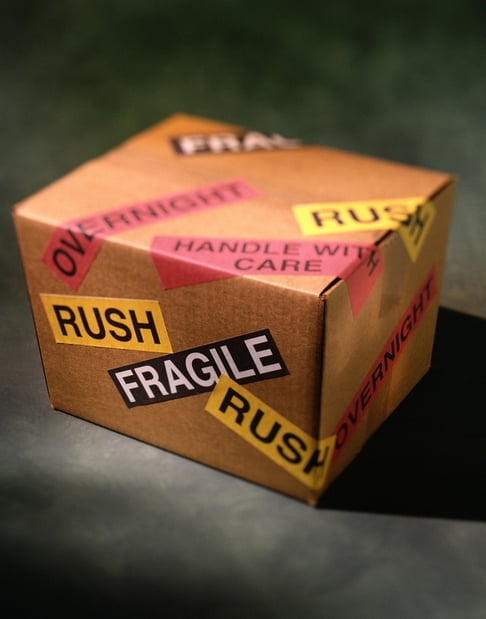 SHIPMENTS FROM CHINA DELIVERED IN FIVE DAYS! How can this be? Everyone knows that it can take anywhere from two weeks to 30 days to receive a shipment coming from China. So how is this possible? Amazon apparently has the answer. A story released by Bloomberg Markets reports on Amazon's announcement.
Amazon.com Inc. is speeding the delivery of USB cables, smartphone screen protectors, cosmetics, and other small, flat items in its continuing push against rival marketplaces that help overseas manufacturers and suppliers sell directly to U.S. shoppers.
The Seattle-based company notified merchants Wednesday that such items would now be delivered to Amazon Prime members within five business days, down from eight previously, according to an e-mail obtained by Bloomberg. That makes Amazon's delivery of small, inexpensive items from China much faster than the two weeks to 30 days it can take using marketplaces owned by Alibaba Group Holding Ltd., EBay Inc. and Wish.com.
Amazon wants quick delivery, which has helped it dominate online shopping in the U.S., to further differentiate itself from competitors in cross-border e-commerce. U.S. online shoppers will spend about $30 billion this year on cross-border transactions, a ten percent increase from 2015, with China as the leading source from which goods are purchased, according to a February report by EMarketer. An Amazon spokesman declined to comment on the delivery changes.
The move comes two months after Amazon slashed the shipping fees it charges merchants who sell items through the company's Fulfillment By Amazon Small and Light program. The program was introduced last year to offer shoppers free shipping with no minimum order size on thousands of popular small items, most of which cost $10 or less.
To read the article in its entirety, click here.