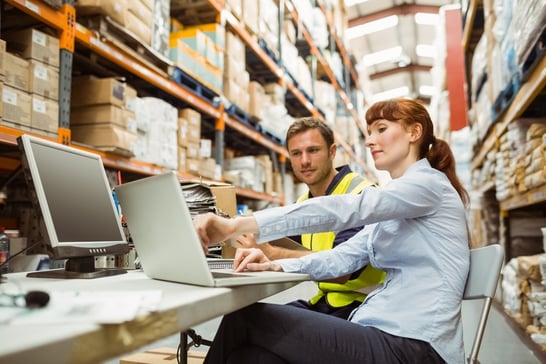 Warehouses must compete with global competitors, changing regulations and demanding clients. Continual success depends on strategic planning, collaborative communication and technology tools. Here are three best practices for better warehouse management.
Warehouse Management Systems
Warehouse management systems (WMS) are the best way to stay organized and increase efficiency. These software programs allow warehouse management to integrate activities and departments together for accurate data analysis and actionable insights. WMS programs empower management to centralize processes and create standardized practices for suppliers. This is critical when dealing with dozens of trucking and logistical companies that each use unique forms and systems. WMSs create greater inventory visibility and performance accountability through customized reports and quality control features.
Stackable Shelf Equipment
Stackable shelf bins, drawers, baskets and containers are a convenient way to adapt to product type, flow and demand. Most of these products are durable, work well with other storage fixtures and come in different shapes and sizes. This is why they are the preferred solution for warehousing that struggle with limited space or high-volume small parts processing. Stackable shelf solutions are popular during seasonal demand peaks. Most of these stackable containers come with hopper fronts that permit easy viewing and retrieval of parts.
Warehouse management will enjoy better cooperation and coordination through synchronizing different software systems. For example, some warehouses integrate their WMS with their customer relationship management (CRM) program to support the sales, marketing and customer service departments. CRMs improve access to accurate information across the entire organization that can be easily shared with clients and partners. A streamlined customer service framework will help staff to quickly share information, identify root causes and resolve problems.
Quality control and process improvement activities never end, so warehouse management sometimes calls on the services of experienced third-party providers who can help with everything from kitting to tranloading to cross-docking.