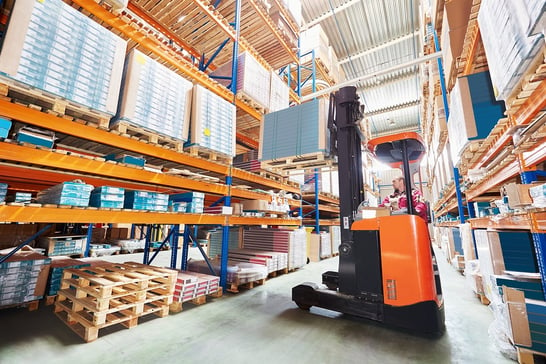 Warehouses across the country depend on warehouse managers to maintain the daily processes and supervise the key staff who keep local, regional, national and global supply chain systems running. Cultivating the following skills will help warehouse managers make better decisions, create better systems and improve organizational effectiveness.
Decision-Making
Studying the impacts of decisions on people and processes helps warehouse managers understand the impacts of internal changes, external forces, corporate policies and human nature. Warehouse managers may be responsible for facilities, machinery, technology, budgets, talent, technology, raw materials and collaborative relationships. Warehouse managers must learn how to successfully conserve and manage an organization's resources to reduce costs and improve efficiency. There are established decision making models and techniques to help managers analyze things like value, price, time and quality.
System Creation
The best warehouse managers know how to create scalable systems that track data, open communication and drive productivity. Warehouse managers must know how to analyze, design and maintain work flows, business channels and transformational processes. They may learn how to better diagnose, understand and problem solve issues through logical tools and statistical methods. Logistical managers who know how to establish and enhance existing systems will improve profitability, operating efficiency and customer satisfaction through process improvement initiatives.
Quality Management
Every logistics and warehouse manager should be familiar with the basic Six Sigma, Total Quality Management (TQM) and ISO 9001 Quality Management System. This knowledge will help logistics manager better work with purchasing, shipping and manufacturing division. Understanding IT, pricing, distribution and strategic planning tools and tactics will help improve operations and cost-effectiveness. The ultimate benefit of quality management thinking is that warehouse managements will demonstrate systems-wide thinking that will empower them to perfect systems.
Personnel Supervisor
Logistics managers and supply chain administrators often deal with data, prices and products, but they must also have the soft skills to manage and motivate employees. Understanding the basic principles of talent development and human resources management will help them engage staff, transform processes and transparently communicate. Being able to succinctly share objective facts and urgent needs will help warehouse managers minimize risks and respond to crises. One of the easiest ways to improve personnel and operational management is through the advice of third-party logistics consultants.
Logistics managers can be superstar supervisors through knowing how to formulate strategies, implement solutions and challenge existing traditions. Professional development resources for logistics managers are available through APICS and the CSCMP.