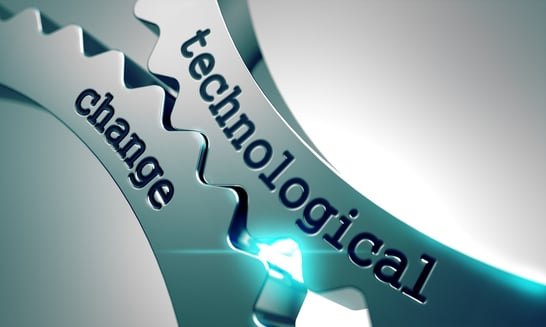 Forbes magazine states that implementing technology is the leading way to improve warehouse performance. That is, warehouses that update their processes to support the technology and employ associated training programs will enjoy better ROI and performance. Here are three ways that technology can be used to improve warehouse operations.
Leverage Software
Warehouse management systems (WMS) help with inventory forecasting and product demand planning. They can also be used to generate statistical reports for inventory management, which may help with reducing costs and streamlining processes. Warehouse and supply chain managers need reliable data to continuously improve forecasting metrics and inventory accuracy. Product level, supply demand and production speed data may be used to increase overall performance and optimize workflows. From a manufacturing and raw resource perspective, warehouse managers who gather and analyze data may help with production planning. When a WMS is combined with barcodes or RFID tags, warehouse efficiency, worker productivity and inventory management accuracy will increase.
Financial Focus
ERP and WMS software helps management to understand the big picture in order to integrate operations and provide strategic support. These programs can automatically analyze and interpret data used for insightful analysis and actionable recommendations. From an operations view, warehouse managers who focus on finances will better track losses, minimize expenditures, lower overhead rates, increase capacity planning and improve internal processes. Routine and ad hoc reports may help with developing financial models, variance analysis and gap closing measures. Reviews of financial data and accounting activities will help with budget planning, risk forecasting and staff scheduling.
Pick-to-Light vs. Put-to-Light Systems
Pick-to-Light systems utilize designated light displays to specify volume, clarify which products to pick and direct staff to the right location. These flexible systems offer the ability to plan, control and analyze picked orders. Pick-to-Light systems my reduce errors, increase accountability and improve picking productivity. On the other hand, a Put-to-Light system is ideal for retail warehouses with bulk orders. This includes food, apparel, grocery, sporting, personal care and general merchandise products. This technology lowers cost operations, requires less floor space and works best with high-speed order sorting. Either way, similar technology will offer the business intelligence needed to maintain diverse and transparent workflows.
Warehouse efficiency can also be improved through automation tools, strategic stock placements and preventative maintenance (PM) programs. Broken equipment and machines will cause downtime problems that result in lost revenue and dissatisfied customers. A comprehensive PM program should include regular inspections and preemptive part replacements based on the product's life cycle.