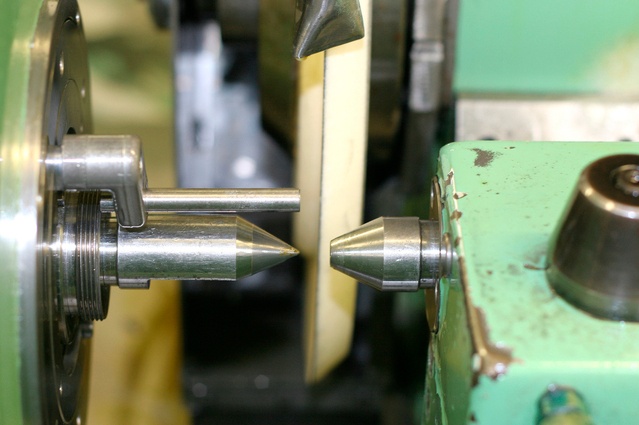 You read the headline right! Can you imagine it? A manufacturer that outsources manufacturing. The idea may seem absurd, but apparently not so absurd that many manufacturers have already jumped on board. Read on to see why...
The thought would have been unimaginable a few decades ago, but it's become a commonplace practice in many manufacturing industries. The electronics manufacturing industry has seen the most dramatic shift.
So what's causing this? Why electronics?
It's largely due to the changes in product in electronics manufacturing -- new components are mainly found within the software. Think about it. The concept and design of your iPhone came from Silicon Valley, but the actual production is in China. It's because Apple is great at technological innovation and marketing products, but the company isn't a manufacturer. Apple is an idea creator.
"This industry has grown at a 12% compound annual growth rate over the past 15 years and that number is expected to increase as more original equipment manufacturers focus on their core business." - Five Trends Driving Digitization of the Supply Chain, Ross Valentine, Director of Solutions Innovation, Jabil Inc.
Outsourcing the manufacturing functions allows many of these companies to reduce the financial risk involved in producing the product. This newfound layer in supply chains adds more complexity and less control, so the tradeoff becomes debatable. Companies who outsource must develop better visibility and orchestration tools, as well as better processes, when choosing outsource partners, otherwise it can be come an inefficient, quality-control nightmare.
Here are four factors that could influence a manufacturer to outsource its manufacturing:

Labor Costs
Labor is a huge cost for a manufacturer, so the cost of labor should be a part of any analysis. When you have full-time employees, you need to pay them a competitive rate to retain their talent, plus the additional costs of health benefits and certifications. All of these costs add up. When this happens, outsourcing can become attractive. If you outsource your labor to a staffing agency or another third-party vendor, these costs are eliminated and staff can be adjusted based upon the peaks and valleys of the seasons.
Outsourcing labor also removes the cost of finding qualifed talent to do the job. The responsibility and costs of the search is no longer on your shoulders, but rather the third-party. Not only this, but typically that third-party vendor will save your company money either in terms of wages or in the costs of inefficiencies.
Overhead Cost
Many companies in the United States outsource their manufacturing to eliminate the overhead cost associated with operating a manufacturing facility. These overhead costs include utilities (gas, electric, and water), maintenance costs (upkeep of the facility, security, office supplies, facilitiy cleanings, insurance, office cleanings), and maintenance upkeep to the production equipment.
Flexibility
Outsourcing provides flexibility. The manufacturer has more flexibility with their capital, allowing them to allocate it into other areas. If this function is outsourced, there is no true need for production equipment.
Another positive to outsourcing to a contract manufacturer is specialization. These companies are in the buisness of producing goods. They invest in the proper equipment, talent, and management to get the job done effectively. They often produce goods for many different labels and brands. The client gives them the specifications and they make the magic happen.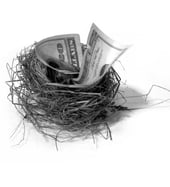 Since the contract manufacturer has more production capacity (the ability to produce more goods) than the original manufacturing company, it can respond to increased production requirements more quickly than the original manufacturer. Instead of the original manufacturer making a capital investment in new equipment to increase its production capacity, it simply informs the contract manufacturer that it requires more goods.
Focus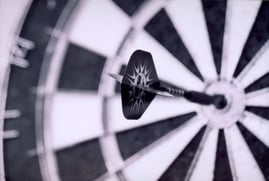 "Some companies have experienced extreme paradigm shifts that have prompted them to outsource their manufacturing. A company that realizes its core competency, the thing it does best, is the sales and marketing of its product and not the production of its product may often choose to outsource its non-core activity, or the manufacturing of its goods." - Reasons for Outsourcing in a Manufacturing Industry by Kenneth Hamlett, Demand Media
If you are looking to outsource any other parts of your operations, RBW has been in the warehouse business for over 60 years. We provide much more than simple overflow warehousing. We offer smart solutions that allow your entire supply chain run more effectively.
We also offer our operational support services designed to help manufacturers improve on the following: warehouse efficiency, inventory accuracy, space utilization, scheduling, paperwork, shipping and receiving, and more.
We know what it takes to run a warehouse efficiently and effectively. Let us save your company money and time by bringing us aboard to run your warehouse!