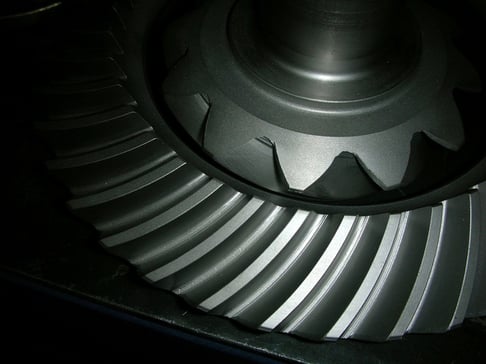 Stoba
, a German-based manufacturer of machined components for the automotive sector, plans to enter the U.S. market with a new production plant in
Berkeley County
.
The company expects to invest $7.7 million and create 61 jobs at its new Charleston site, according to a news release from the state Commerce Department. Stoba will lease a 43,000 square-foot facility at 2301 Charleston Regional Parkway, off of Clements Ferry Road in Charleston.
Stoba CEO Christoph Bode said new employees will undergo training at the company's new Berkeley County facility. He said the company will mostly be hiring CNC machinists and assemblers. (Photo/Liz Segrist)
The German firm produces complex machined components for high-pressure injection systems, such as steel parts for gasoline direct-injection fuel systems.
The company was founded in 1961 and now has more than 800 employees at facilities around the world. In 2013, the company expanded out of Europe into China, before deciding to enter the North American market.
During a news conference in Charleston, Stoba CEO Christoph Bode said the decision to come to the United States was driven by the desire to be closer to their customers, like Bosch, and a growing demand in the U.S. for fuel-saving gasoline direct-injection systems.
Bode said he sees growth opportunities for his company with the region's existing presence of tier-one automotive suppliers, like Bosch and Cummins, and the growing number of automotive original equipment manufacturers, like Volvo Cars, in South Carolina.
http://charlestonbusiness.com/news/manufacturing/70458/