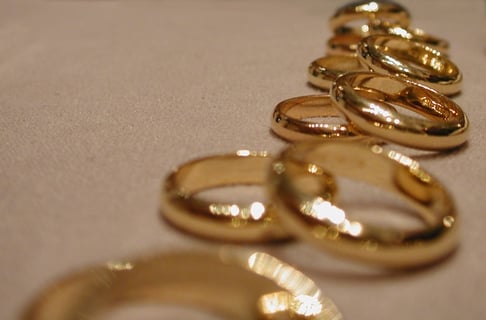 You heard right!
I DO! These are the words uttered at every wedding to consecrate the joining of two lives into one, the words that many people dream of hearing. Not so much in the world of logistics and supply chain. What gets us excited is the idea of implementing a new processes or improvements to the supply chain, saving the company millions. We live for the words "Let's Do It."
So, "Let's Do It!" Here are the similarities between managing a wedding timeline and lean iniative. We're getting some help from an article on SLRlounge.com that gives photographers tips on managing a wedding timeline while trying to capture great photos.
1. PREPPING BEFORE THE WEDDING
"Once the clients have booked with our company, the studio management team sends them a sample timeline showing them ideally how much time we require to get the shots we need."
Here's an example:
"Clients will then send in a draft of their timeline for us to review and make recommendations. Using the sample timeline as a guideline, we cushion their timeline to appropriate enough time for wedding prep, family formals, and couples session. Once the timelines have been finalized, our photographers thoroughly read them over and schedule a talk-through with the clients to ensure the day will run smoothly."
Prep before the "D-Day" in a lean initiative first starts with recognition that there is an area for potential improvement. This requires someone who thoroughly understands the entire supply chain to create a process map.
Here's what a process map looks like.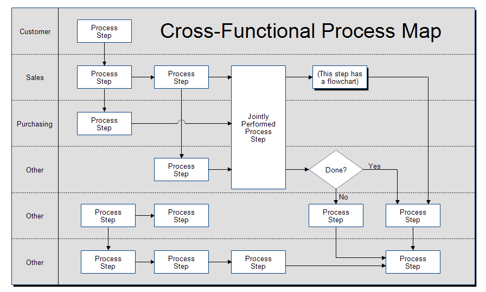 Once the process map of the current process has been created, you start looking for areas of improvement.
Where are the redundancies? Where are the illogical steps located? Does the process flow make sense?
2. SETTING UP A TIMELINE TALK THROUGH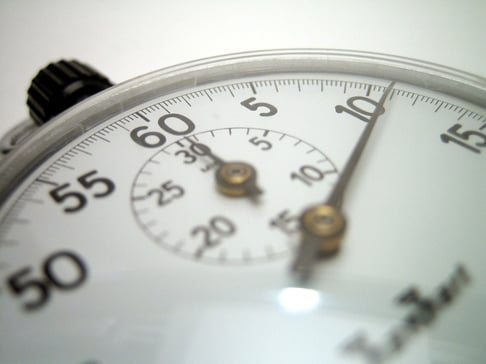 "All talk-throughs are usually scheduled 1-2 weeks before the wedding. Our main concern will be to verify final locations and coverage times in order to avoid any possible miscommunication or last minute changes. We will go through the timeline with clients hour by hour to plan for any unforeseeable problems and address any concerns we do see."
It's the same within process improvements. You've created your initial process map. You've identified areas to improve. Now it's time to figure out some solutions. You begin to research, analyze, and hypothesize. Once you have done all of this, you feel pretty confident that you have found the solution.
Now, it's time to create a project plan with phases and checkpoints. The key to a project that runs smoothly is being as thorough as possible. Try to think of every single step in the process. There will still be obstacles and unexpected hurdles to overcome but being thorough will cut some of the unexpected.
The other beautiful thing about being thorough is that it helps you to observe any weak points or illogical steps/timing that you may not have noticed before.
3. MAKE THE MOST OF YOUR TIME ON THE WEDDING DAY
"We will always location scout the day of the wedding to make the best use of our time with our couple. An extremely helpful app called Sunseeker maps out the location of the sun throughout the day allowing us to coordinate which locations will give us the best light. Based on the time changes, we will have to make adjustments according to where the sun is located."
This is another commonality. To avoid wasting time, investigate the areas that you will be working on before you launch the project. How can you improve if you have not stepped into the facility? Things can seem one way on paper but turn out completely different in the reality. Sometimes you will feel that you have devised the most brilliant idea ever, one that solves all of your company's logistical challenges, only to find out that it is not feasible. Include the feedback of people who are actually doing the work on a daily basis. They can often tell you what is or isn't working. Sometimes they can even tell you what you need to do to correct the problem. It's up to you make these solutions into a reality.
To recap:
First, you have to plan it! You also need a very thorough plan of attack to reduce unexpected issues as much as possible. Finally, get out into the facility and get feedback to come up with an excellent idea.