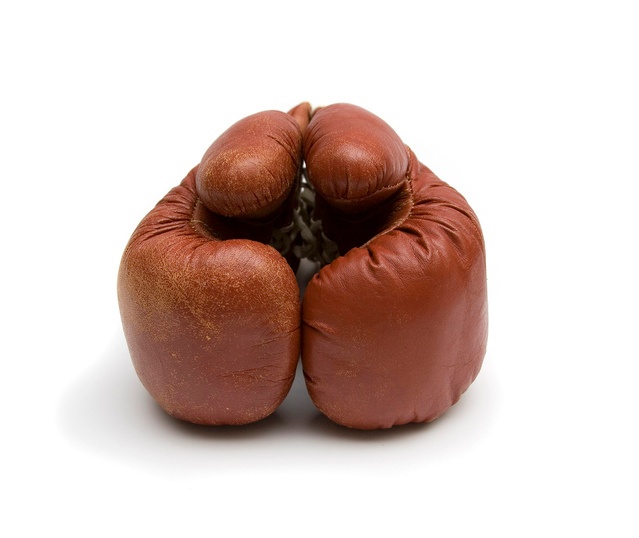 Can you feel the tension? It's like a classic Spaghetti Western movie showdown. Watch as the tumbleweed blows by right in front of you. Who's the biggest and baddest when it comes ecommerce? The answer is still Amazon, but retail giant Walmart is making moves to lessen the distance between them and Amazon.The moves that Walmart is making are good solid strategic moves in order to set them on the right track to become a legitimate ecommerce competitor of Amazon. Still, they have a long way to go in order to change the perception of the common online consumer. However with this latest move, it seems that it could one day happen.
Walmart took probably it's largest strategic step to date with the aquisition of Jet.com, and ecommerce site that has been live been live for a little over a year — for $3 billion in cash, plus up to $300 million in shares for the founders and others at the company.
This news is courtesy of Techcrunch.com.
We came across the article title Confirmed: Walmart buys Jet.com for $3B in cash to fight Amazon by columnist Ingrid Lunden ( Twitter @ingridlunden ).
It got us thinking.
Can they do it ? Can Walmart eventually catch Amazon ?
Well, it's a tall order. To start of with, Amazon is preverbial giant amongst men in this arena. They are like Usain Bolt, they are competing against themselves. What makes things even more difficult is that Amazon is moving target. They are constantly re-inventing the way that they do business and investing heavily in technology to help the user experience improve by improving their supply chain and ecommerce technology.
However, Walmart gets it. They understand that they have to make some big moves to shake things up. It's going to be a process. It is not going to happen over night.
Lunden reports that, Jet.com will continue to retain a separate brand, Walmart said today, as part of Walmart's strategy to widen the types of consumers that it targets beyond Walmart's core user base today; and also to broaden the companies that it works with to serve those customers.
Walmart also plans on keeping Marc Lore, the CEO of Jet.com, in charge of Jet.com as well as the rest of Walmart's online business. Walmart needed to shake things up internally, and they did by bringing aboard this ecommerce rock star.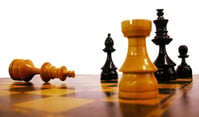 But, why is bring Marc Lore such a good move ? Why is this guy so special?
The answer is found in the meteoric rise of Jet.com. It is one of the fastest growing companies to date. Lunden reports that Jet.com reached $1 billion in run-rate Gross Merchandise Value (GMV) and 12 million SKUs, as well as a customer base that is seeing 400,000 new shoppers getting added monthly and an average of 25,000 daily processed orders both from direct sales and a network of 2,400 retailer and brand partners.
YIKES. Not bad for the new kid on the block.
Walmart's CEO McMillon described Jet.com as "more urban and more millennial than Walmart.com." Walmart sees this as a move that can make them more relevant and attractive option to the millennial shopper. They realize that even though Jet.com is a very young company, they have already developed a really positive brand equity in a short time. There's some magic here and they don't want to disrupt the progress but rather accelerate the sucess.
So yes, this is a big power move for Walmart.
Earlier this month, we reported that Walmart launched their "Shipping Pass" program. This was largely viewed as Walmart's attempt at creating their version of Amazon's " Amazon Prime" program.
However, as Lunden playfully explained" Jet.com: flying high or yet to take off ?"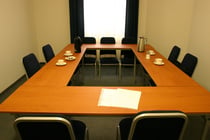 Jet.com is a very young company and Walmart has projected that the company would remain in the red until 2020.
So, why is a company that has grown so fast and has so much promise not projected to be profitable until four years from now ? There is still a lot to be proven.
One of those questions marks is the Jet.com business model applicable for different international markets.
Can it be taken overseas ? Amazon knows no boundaries. People all over the world use Amazon. Jet.com still needs to attempt to build a presences in other counties if This is one of the next frontier for them. Only time will tell if Walmart accelerate Jet.com's expansion into international market shares.
There also some questions and room to prove in regards to scalabiliy and the ability to increase the number of products on there site.
In the end there is a lot that needs to be play for Jet.com and Walmart as a whole. Amazon is still the king of ecommerce but, Walmart has taken up the torch as being one of the major competitiors to Amazon. Only time will tell how well the Jet.com aquisition was and ultimately if Walmart will be able to compete.