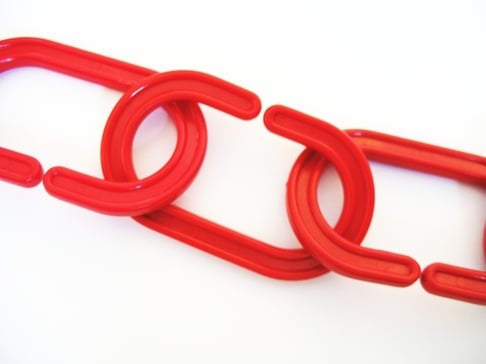 The line between disorder and order lies in logistics. - Sun Tzu, The Art Of War
One of the most popular articles we ever wrote discussed the five biggest supply chain challenges, as we see them from our perspective. We wrote the article back in 2012, honestly, many of those same challenges are still major concerns to the supply chain now. However, with advances in data analytics, technology, and savvy logistical minds the options available to overcome these challenges have changed the game yet again.
Four years later, it's time to update our original post on common supply chain challenges. Here's how to identify and overcome these challenges using all of the new technology and information now at your disposal.

Supply chain managers still see increasing challenges to create and retain efficient, effective supply chain methods. In fact, these challenges have increased more than we could have imagined back in 2012. The strains on supply chains are far more intense, and management requires a strong plan and constant measuring for weak links.
Customer Service
Customer service still remains the center of supply chain management. It is all about providing the right quantity of the right product, to the right place and at the right time. Seems simple, right?
The Solution
Nope, not simple at all. Every customer has different needs. We no longer live in a world of cookie-cutter products and services. We live in an era of consumer customization. This shift affects manufacturing and, consequently, the logistics of getting these products to consumers.
With these advancements, good customer service depends on information. Rather, it depends on the visibility of information. It's necessary to be able to provide as much data as possible to the client, in order to make decisions and communicate shifts and changes in the supply chain before they cause issues.
Whether it's access to a portal or API integration, technology is the Rosetta Stone that provides your clients with this information.

The companies that excel in customer service are the ones that embrace and invest in these new technologies.
Cost Control

Rising energy/fuel and freight costs, a greater number of global customers, new technology, increasing labor rates, new regulations, and rising commodity prices mean that operating costs are under extreme pressure.

The Solution
The rising cost of transportation is a problem for some companies. Supply chain globalization means that reduced transportation costs will be a major objective for many companies. Again, the solution can be found in visibility and, in this case, it's the visibility of the supply chain. Technology is the greatest weapon in a supply chain's arsenal. Investment into platforms like TMS (Transportation Management System) and YMS (Yard Management Systems) can give professionals the visibility that they need, allowing them to see the parts of their supply chain that are notorious for hiding waste.
The answer isn't just technology, of course. The key to improving cost control is business intelligence, and it's not necessarily about data analytics. It's about using the information at your disposal to make the soundest possible judgments.
More than anything else, improving cost control is about having a plan and executing it properly. You carefully monitor your original plan and adjust as needed, which leads us to our next challenge and solution.
Planning & Risk Management
Changes in the market, like new product launches, global sourcing, political agendas, credit availability, and consumer demand, can give rise to major issues, and these changes can come from almost any direction.

The Solution
In order to stay as efficient and effective as possible, periodic assessments and redesigns are needed.
These risks must be identified and quantified in order to control and mitigate them. Creating a risk management plan for how your company will handle and overcome possible major disruptions to its supply chain will allow your operations to bounce back in no time.
There is no room for surprises. It's like Sun Tzu says: "Victorious warriors win first and then go to war, while defeated warriors go to war first and then seek to win."
Remain victorious.
Supplier/Partner Relationship Management
It's important to create, understand, and follow mutually agreed-upon standards. This allows you to better understand current performance, as well as opportunities for improvement.
The Solution
The importance of supplier/buyer relationship is growing. You should aim to build a strong working relationship. Communication and visibility are the key to maintaining a healthy relationship between buyer and supplier.
Talent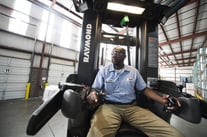 It's becoming increasingly difficult to find qualified, interested talent. Supply chain leaders need an extensive understanding of the key competencies and duties needed for supply chain management roles. They need the ability to efficiently source specific skill sets and methods for developing future leaders.
The Solution
Locating this type of talent, as well as warehouse talent, is becoming difficult. Consequently, the market value of these professionals are rising. We're also seeing a shift from the old perspective, which was to simply put bodies into the warehouse to handle product as a cost reduction tactic.
This tactic looks cost-effective on the front-end on paper, but the impact is large and overarching, especially when it comes to costs. Quality talent wins over quantity, and you may have to pay above market price to attract the talent that you need. It costs companies more, but it's worth it in the long run.